Passion for Grumman's happens for most of us during our first flight.  There is a lot to love about this line of light aircraft; they are just fun to fly! Don't you love Grummans?  Love having a fun, fast, responsive cat at your command?   Well, if you answered 'Yes' to either of those, . . .
You have found a home with 3,271 others, Welcome!
'GPA' is an open-source community that shares information, tips, and techniques to keep your Grumman in proper shape. You aren't in this alone.  We are an international network (32 countries) of members around the globe who focus on using and maintaining our unique planes. We understand your feelings and passion for Grummans.
We pull together all the info you need to get the most out of your aircraft and ownership. We excel in many areas, but our specialty is, well.
This site is 100% funded and administered by Jeff Johnson, who has owned a 1975 AA5B for over a decade and operates Grumman-parts.com.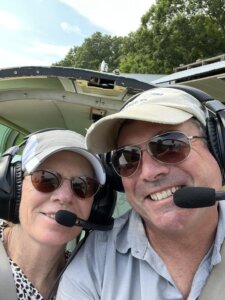 FUN!
Be sure to check the 'Gatherings' page since this lists both upcoming events and the details of past events.
Have a good time looking over the site, and again, Welcome!