Date/Time
Date(s) - 10/08/2020 - 10/11/2020
00:00
Location
Butler County Regional Airport, Hogan Field
Categories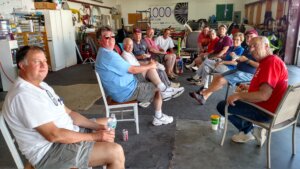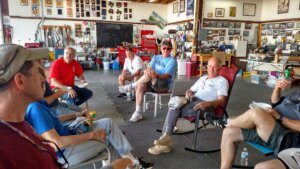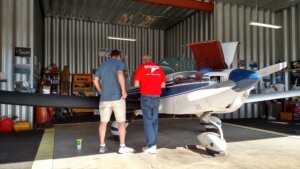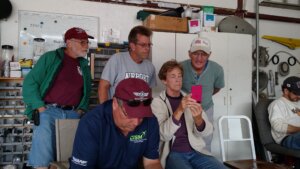 We actually are going to have a new version on the Parts Game.  Should be a lot of fun.
Come and join  us as we hold the National umbrella over these two events, FF and Strip Festival.  Hangar T11 (west side)
We are having a big Gathering this October, 8-11.  Our fall fling before winter visits.
Thursday and Friday will have Formation Flying taught by a former AYA FF.
Many experienced FF pilots already attending.
Friday Afternoon Seminar on Video for flying, mounts, editing, cameras, etc.
Dinner Friday, Cajun Gumbo

Saturday
Strip Fest
BBQ Lunch,
Dinner a
Hangar party
Sunday
Bring your GoPro!
See the Events on the GPA Website (any Page)
See you at the big party, come learn and have fun.
Looks like a bunch of folks are into 3D printing so we may have a seminar.
Schedule
Wednesday
Night briefing (tentative)
Thursday
Flying practice
Party at Roscoe's Evening
Friday
Flying Early arrivals
Hangar Flying Party
Saturday
Strip Festival (an airplane)
Seminars (Video mounting external/internal airplane etc)
Lunch BBQ
Dinner Hangar Party
Sunday
Departures.
DEALS:
Working on a fuel discount ( you already get Friends and Family (GPA discount) we are working on a separate Event discount for folks.
Oil discount (gallon of Phillips XC20W50) $10 / gallon (that is $2.50 a quart!)
hotel discount is :CinciJet Center'
Grumman Parts discount
Just got a bunch of LED strip lighting.  12V $2 per foot.  Have white, red, green, blue.
'Need Flight' t-shirts $10
'Shop Monkey' t-shirts in red $15
HOTELS:
TownePlace Suites – 6705 Fairfield Business Center Drive, Fairfield, OH 45014 (513) 860-1300.$111 a night special price, ino pre-payment and said she'll make changes/allow cancellations due to flying problems (weather, mechanical) with no penalties.  Mention Grumman Pilots Association
Benninghofen House –

807 Dayton St, Hamilton, OH 45011

–

(513) 275-9990

EXTENDED STAY AMERICA – CINCINNATI – FAIRFIELD   4.1 mi
HOLIDAY INN EXPRESS FAIRFIELD   4.4 mi
HAMPTON INN CINCINNATI NW-FAIRFIELD   4.5 mi
COURTYARD HAMILTON  4.5 mi
COMFORT SUITES CINCINNATI  4.6 mi
QUALITY INN & SUITES CINCINNATI 5.0 mi
SPRINGHILL SUITES CINCINNATI NORTH/FOREST PARK  5.2 mi
EXTENDED STAY AMERICA – CINCINNATI SPRINGDALE I-275  6.2 mi
RENTAL CARS
Call CINCINNATI JET CENTER
Bookings
Bookings are closed for this event.